ABOUT US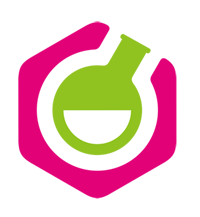 LIANYUNGANG UNITED CHEMICAL CO., LTD. is a Chinese medium scale manufacturing enterprise which is active in the R & D, production and sales of Fine Chemical and pharmaceutical intermediates and food additives.
We are specialized enterprise in pharmaceutical raw materials, intermediates and other chemical products production and marketing. Special laboratory with four Liquid chromatographs, two Gas chromato1raphs, moisture analyzer, melting point apparatus, polarimeter and so on. Our research lab has independent development capabilities.
we have full set of production equipment, for low temperature, minus to 100 ℃, for high temperature, up to 340 ℃, for high pressure, up to 50 kg, for high vacuum distillation, below to 5bar. The reactors from 50L to 3000L various models can meet require from various production processes. Our main products include such as Tartaric acid, Aspartame, Malic Acid, Erlotinib hydrochloride, Acridone and other pharmaceutical intermediates etc.
The development of the company always adheres to the management principle of "people oriented; people foremost", takes "advance with the times and be innovative" as the guide. Company pays more attention to employee's training, and constantly attracting new knowledge structure innovative talents. For enhance the cohesion and sense of belonging, through sending employees to other places for further education, on-the-job training, short term training, academic degree study, inviting experts and senior people of the industry to give a lecture of special topic to raise the employees' professional level, expand their potential to be exerted.
Company values: the spirit of enterprise "self-reliance, self-improvement, and dedication voluntarily," adhere to the "quality of capital, credibility is the life, service is the duty," each staff has candor, honesty, determination to success and foresight in the development and make remarkable results in production. as usual, we will give full play to our own advantages and continuously provide the global customers with more quality products and services, and hope to cooperate with all of potential, honest and trustworthy friends from all walks of life for mutual development.